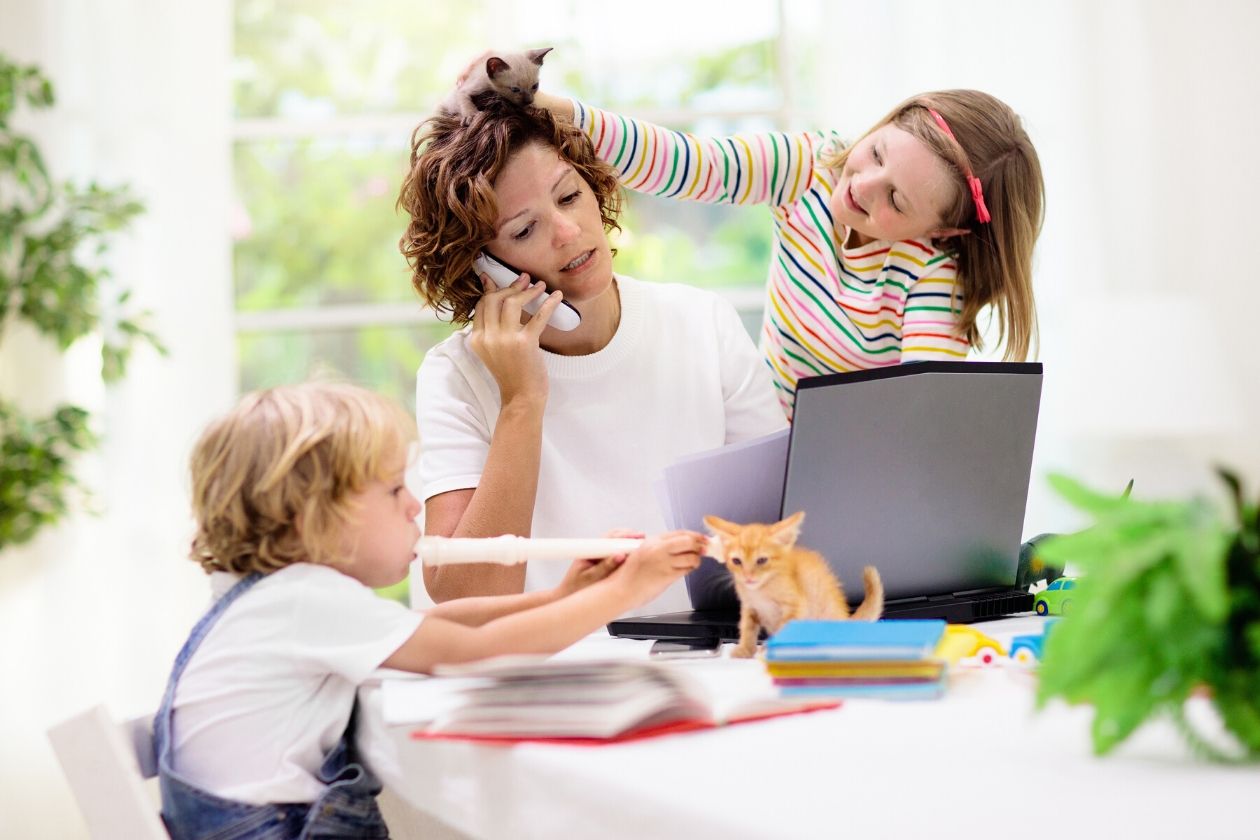 Work may not look the same as it did a few months ago, but the term "working mom" still exists. In fact, it might seem even more difficult to handle the responsibilities, as there is no longer a shift from work to home. If you're working at home or you're an essential worker who comes home for rest and relaxation, there are some tools that can make your life a bit less chaotic. Here are some of our favorite items that every working mom needs—check it out!
A Portable Play Center
Working at home with younger children around means a lot of movement while you're trying to work. Chances are you'll probably benefit from a portable playpen. It isn't as confining as it sounds—it works to provide a safe space for the kids while giving you the free time you need to get things done. The best part is, you can move it anywhere you need to go. Bring it upstairs while you clean the bathrooms, take it outside when you need some sunshine, and keep it by your desk when work calls.
Tile Anything Finders
If you're an essential worker and going from a busy workday to a busy home life, then chances are you could benefit from Tile's anything finders. If your little munchkins play with your wallet and you can't find it before a busy workday, then these finders will help you locate your goods before you're too late. Even if you don't tend to lose things often, it'll ease your mind knowing that it won't take long to find.
Crock-Pot or Instant Pot
Dinner can be a moment of tension for a lot of working moms. Make it easier on yourself and the family with crock-pot or instant pot—it's a kitchen staple. These pots will help you stick to healthier meals rather than DoorDash fast food. Find some recipes on Pinterest, and delve into the world of instantaneous meals. It really will make the time after work a lot less stressful.
Calming Necessities on Hand
If you have calming tools on hand, it'll be better for your mental health. If you've had a long day and know you can go straight to the tub for a lavender Epsom salt soak while your meditation app plays in the background, it'll be easier to get through the day. Try to keep whatever calming necessities you need on hand so you know, no matter what, you have something to soothe that soul.
Chore To-Do List
One of our favorite items every working mom should have is a familial to-do list. Chores are never much fun to do, but when you set up a chore list for every member of the home, it relieves a bit of tension from your busy day. You don't have to do it all as a mom—you may want to, but you don't have to. Ask for some help when you need it; go around and ask the family for the chores they don't mind completing to help you out. Knocking even just a few chores off the list can give you some much-need me-time.